Northeast Storage EXPO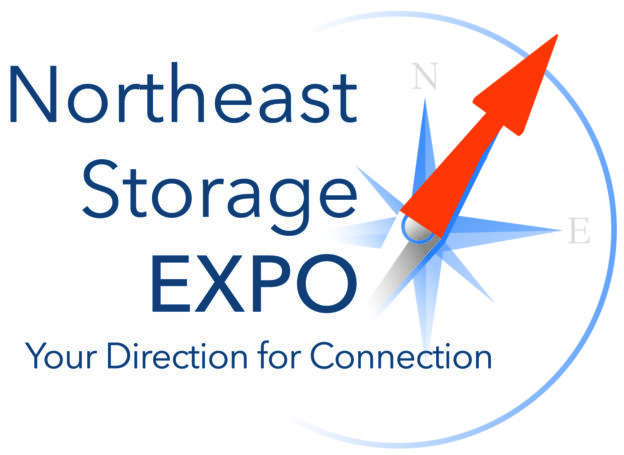 General Information
2024 Northeast Storage EXPO
May 8-9, 2024
Foxwoods Resort Casino
Ledyard, CT
Thank you to everyone who made the 2023 Northeast Storage EXPO a huge success! Feel free to explore the information from this year's exhibitors and sponsors and save the date for the 2024 show as we head back to a destination location!
Agenda
Tuesday, May 2
12:00 - 4:00 PM
Exhibitor Move-In
Aria Ballroom
2:30 PM
Attendee Registration
Aria Prefunction
3:00 - 3:50 PM

Utilizing All Digital Platforms for Optimum Performance with Steve Lucas, The Storage Group

There are over 5.6 billion searches on Google per day, making a strong online presence crucial to the success of your self storage facility. Finding success utilizing all available marketing platforms will lead to greater occupancy and increased revenue for you as a facility owner. In this presentation you will learn how the synergy of the most effective digital marketing platforms can help you achieve your goals. Topics we'll discuss include:

Progressive websites
SEO strategies
Local business citations
Pay-per-click advertising
Social media posts
Keyword rich blog articles
And more!

Bellagio Ballroom
3:50 PM
Break
Bellagio Ballroom
4:00 - 5:00 PM

Pearls of Wisdom Tour with Anne Ballard and Lou Barnholdt, Universal Storage Group

We will discuss the 10 management and 10 marketing metrics that spell success, and how to measure and achieve each one to the best of your ability, whether you are just starting out or a seasoned professional. All of us want to see annual and ongoing improvements so learn how to spot the areas of your store that need additional focus or improvements. Easy tools like your management summary, daily activities, and easy common sense marketing techniques make this possible so that all of us achieve our potential and grow our business. Bring your laptop or reports on your phone for comparison to others and standard practices. And someone in the audience receives a strand of pearls, too!

10 Management Metrics

Same Store Sales Increase - SSSI
NOI Increase
Gross Potential (Gross Possible) & Street Rates
Economic Occupancy & Customer Rates
Discount Percentage
Box Sales Per Lease
Insurance Sales
Fees Waived Percentage
Delinquent Percentage
Expense Percentage

10 Marketing Metrics

Marketing Is Creating Awareness
Calls, Walk Ins, and Leases Conversion Rates
Phone Shop Scores
Cost Per Lease
Source Percentages for DB, INT, RREM, Ads/Other
Percentage Of Web Users On Smartphone
Email Number Sent & Open Rate
Number Of Visits In The Neighborhood
Number of Referrals
Number of Online Visitors & Reservations
Net Gain Rentals

Bellagio Ballroom
5:00 - 6:30 PM

Tradeshow & Reception

Join us in the tradeshow hall and on the terrace for mingling, exhibits, hors d'oeuvres, drinks, and networking.

Aria Ballroom & Terrace
Wednesday, May 3
8:00 AM
Registration & Breakfast
Aria Prefunction
8:25 AM
Welcome & Opening Remarks
Bellagio Ballroom
8:30 - 9:30 AM

Legal Trends and Issues with Scott Zucker, Weissmann/Zucker

This program will discuss the best practices for self storage operators and managers and the legal implications arising from operational decisions concerning rentals, automated storage, collections, lien auctions, outdoor storage, and everything in between.

Bellagio Ballroom
9:30 - 10:30 AM

Roundtables (attend 3)

5 Critical Points When Considering a Call Center, Shannon Charbonneau of XPS Solutions
Allowing Technology to Lessen Your Burden and Expense as an Owner/Operator, Hayden Buettner of Janus International
Development of a Multi-Story Self Storage Project, Henry Tracz of BETCO
Google's July Analytics Integration: Understanding the Data Changes, Steve Lucas of The Storage Group
Insurance in Self Storage: A Tale of Two Worlds, Matt Lowney of Safestor Tenant Insurance
Keeping It Legal! Is Your Rental Agreement Up to Date? Scott Zucker of Weissmann/Zucker
Pay What You Owe - And Not a Dollar More: Maximizing Tax Savings on Your Self Storage Facility, Bruce Johnson of Capstan Tax Strategies
Revenue Management 101, Kevin Bledsoe of Marcus & Millichap
Why Do I Need a Feasibility Study? Alison Conlon of Storage Structures

Bellagio Ballroom
10:30 AM - 12:00 PM
Tradeshow
Aria Ballroom
12:00 PM
Lunch & Networking
Aria Prefunction & Bellagio Ballroom
12:45 PM
Reconvene, Scholarship Presentation, & Auction Drawings
Bellagio Ballroom
1:00 - 2:00 PM

The Current State of the Market & Where Our Industry is Headed with panelists Anne Ballard of Universal Storage Group, Nathan Coe of Marcus & Millichap, Tom Sapontzis of Colliers International, Bishesh Shrestha of Live Oak Bank, and moderated by Nick Malagisi of SVN Commercial Realty

In our final session of the EXPO, join us not just for a state of our market, but of our industry as a whole. With a panel of specialists across real estate, finance, management, and large operations, we'll touch base on many pertinent aspects of self storage and discuss everything our industry is facing now and for the next 12 to 18 months.

Bellagio Ballroom
2:00 PM
Closing Remarks, Adjourn
Bellagio Ballroom
Speakers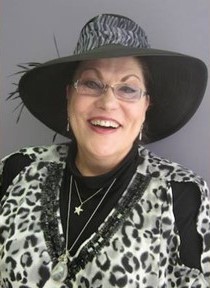 M. Anne Ballard
Universal Storage Group
Anne Ballard is President of Marketing, Training, & Developmental Services for Universal Storage Group and known industry-wide as The Hat Lady for her variety of headwear. Anne has served on the SSA Board of Directors and is a two-term Past President of the Georgia Self Storage Association and a current board member. A frequent speaker at state, national, and international conferences, Anne is also the author of The Hat Lady Speaks: Marketing and Managing Self Storage, and numerous articles for industry magazines and The Self Storage Almanac, Development Handbook and others over the last 30 years. She founded Universal Management Company in Atlanta in 1993 and is now an owner and partner in Universal Storage Group. She handles facility planning, feasibility studies, design, startups and operational consulting, and training.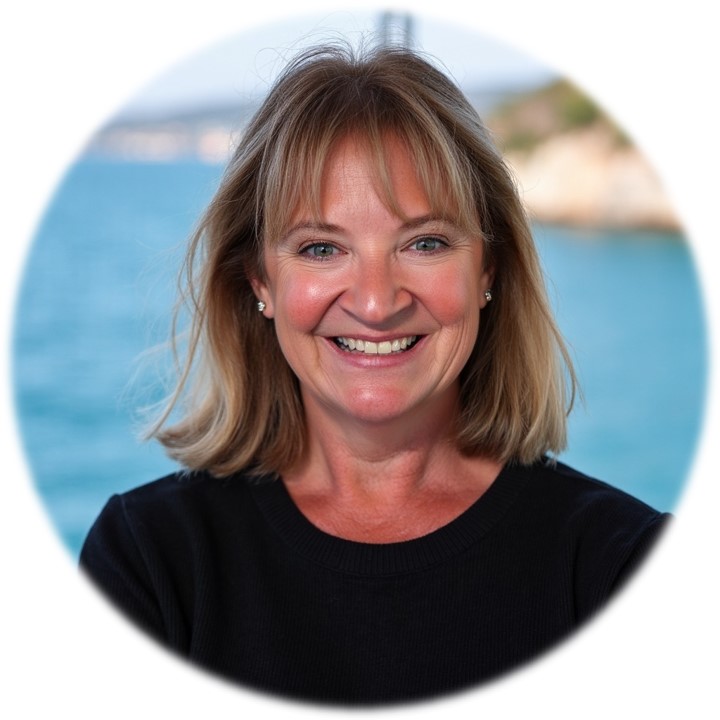 Lou Barnholdt
Universal Storage Group
Lou Barnholdt is Director of Sales & Consulting for Universal Storage Group. She joined USG in 2000 as a Property Manager, and quickly branched into Multi-Property Management. As an Area Manager, Lou worked with owners and managers and handled budgeting, forecasting, marketing, and sales. In 2013 she joined the Marketing and Training team and provided internet marketing, website, and training support for the entire USG portfolio of stores.
Lou's people, marketing, and operational leadership skills were recognized, and she is now a part of the USG Sales Team and Leadership Team, where she currently handles feasibility studies and operational consulting and training. Lou holds a BFA from Syracuse University, as well as a CSSM™ designation from the National Self Storage Association.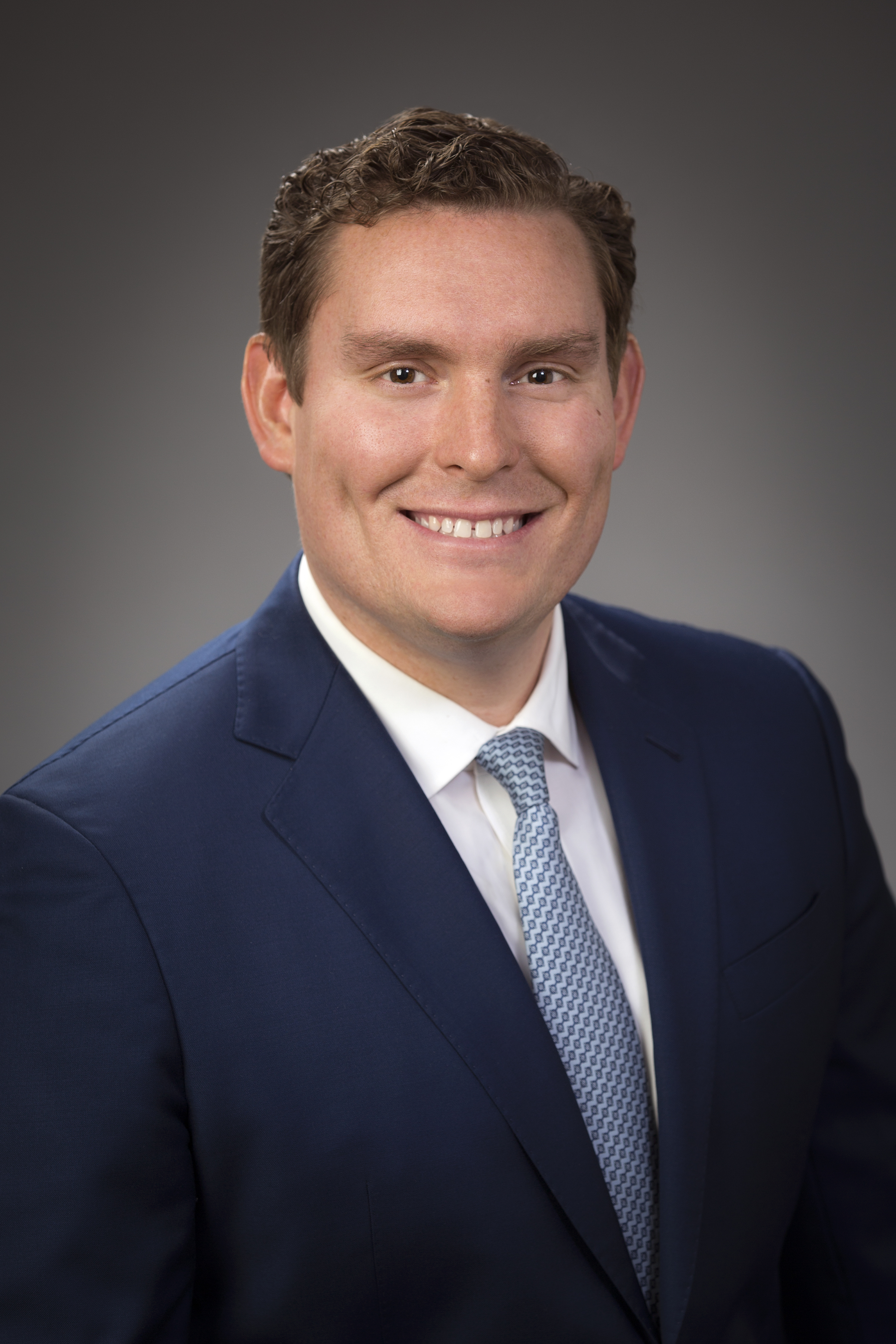 Nathan Coe
Marcus & Millichap
Nathan Coe joined Marcus & Millichap in 2015 and emerged as one of the top storage brokers in the country. He leads a team covering the entire eastern time zone of the United States and has sold self storage properties and portfolios from South Florida to Maine and everywhere in between. He ranks in the top five nationally of all self storage brokers at Marcus & Millichap. Nathan finished 2021 in the top 40 of all Marcus & Millichap agents nationally across all product types out of about 1,900 agents. He has closed about 355 transactions equaling about $2.3 billion in real estate. Following his consistent business growth, Nathan was promoted to Vice President Investments in the fall of 2020, First Vice President Investments in summer 2021, and Senior Vice President Investments in January 2022. He has been awarded the firm's prestigious National Achievement Award multiple times along with the firm's Chairman's Club award, as well as their top broker honor of Circle of Excellence in 2021 and 2022. He has presented in front of numerous national, regional, and state level self storage associations. In addition to his strong worth ethic and desire to learn, Nathan's extensive knowledge of the self storage market has gained him recognition as an invaluable resource to a number of the largest self storage owners and developers.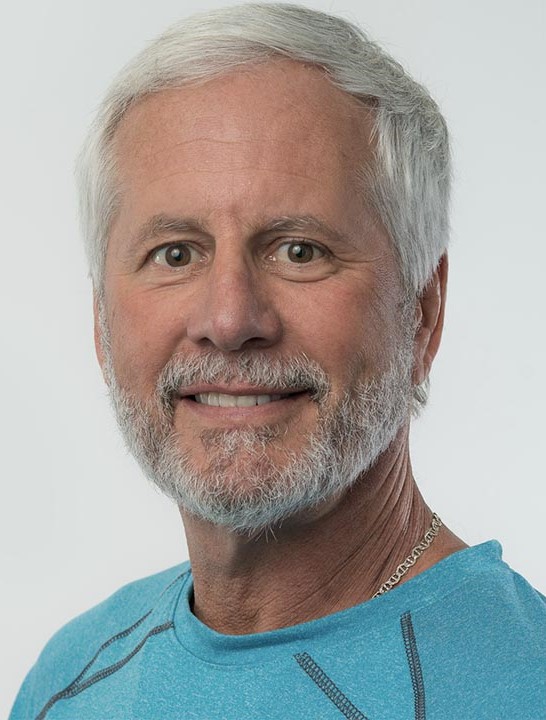 Steve Lucas
The Storage Group
Steve Lucas is a Principal and Chief Operating Officer of The Storage Group, a digital marketing agency specializing in cutting-edge self storage technology products and services that ensure industry success and an improved customer experience. The Storage Group has been a digital marketing and online rental suite provider in the industry for over 10 years. Having his first successful start-up at the age of 25, Steve's 35-year career holds many successful business development and leadership roles. Businesses under Steve's direction have won multiple industry awards for highly visible, innovative projects. Steve's systematic approach to business creates efficiency both internally and with the client base, resulting in long term business success with lasting relationships.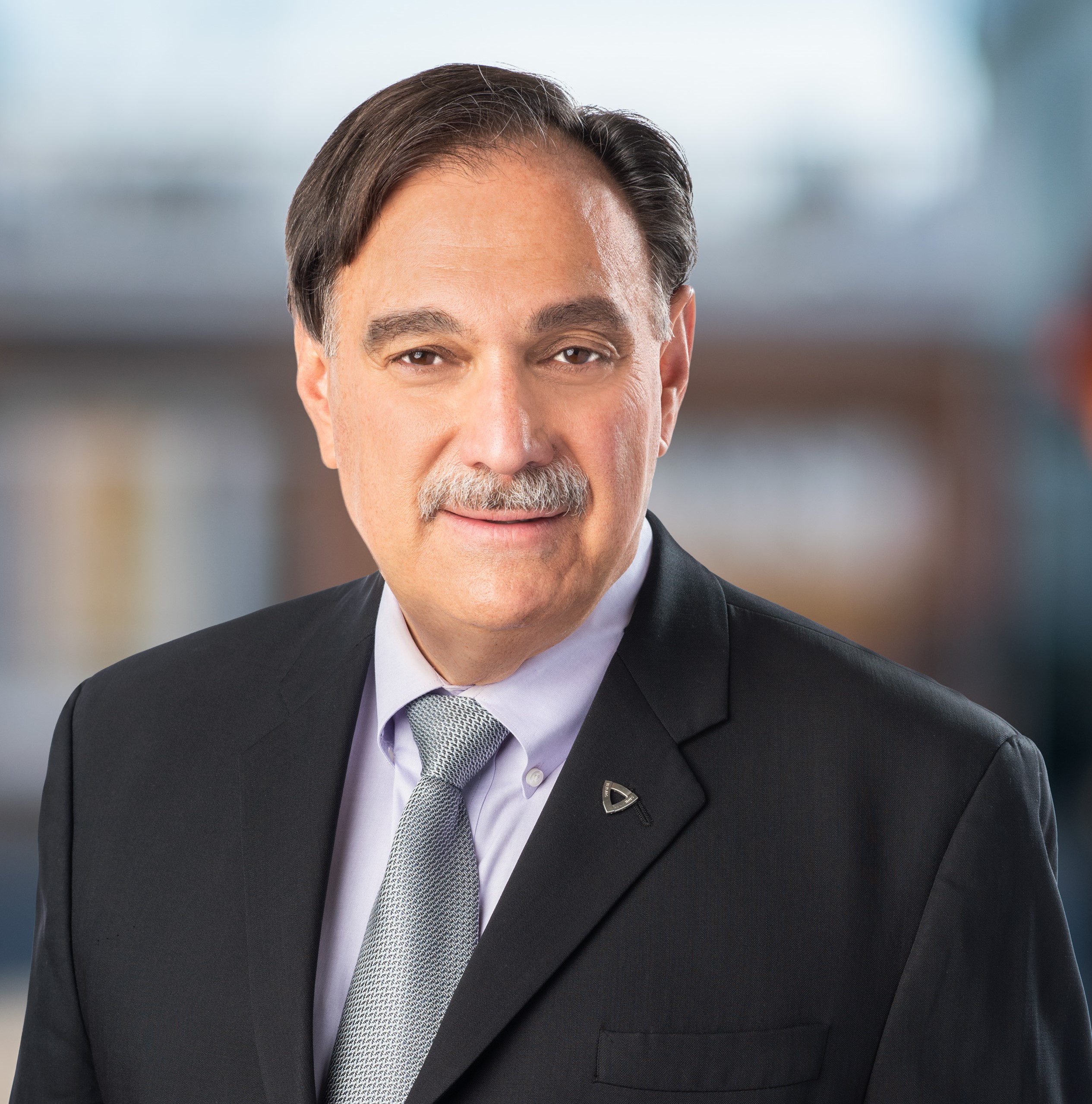 Nick Malagisi
SVN Commercial Realty
Nick Malagisi, SIOR, serves as National Director of Self Storage and Senior Advisor for Sperry Van Ness Commercial Realty, specializing in the purchase and disposition of self storage properties, primarily in the Northeast United States and Province of Ontario, Canada. Nick began his self storage career with industry leader Public Storage, where he was responsible for site acquisition and development of new properties as well as acquisition of existing storage properties.
Nick has participated in the disposition of hundreds of properties from single assets to portfolio sales. He also works as a consultant in preparing feasibility studies for new developments, testifying in court as an expert witness for condemnation cases, and consults on joint venture opportunities. Nick is a 30+ year veteran of the self storage industry and the SSA, a board member of the NYSSA, and a member of SIOR. He is a graduate of the Martin Whitman School of Business at Syracuse University, a veteran of the US Army, and currently resides in the Buffalo, NY area with his family.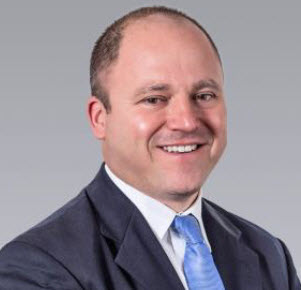 Tom Sapontzis
Colliers International
Tom Sapontzis, MAI has been actively engaged in real estate valuation and consultation since 2004. He has worked for an extensive group of clients including financial institutions, law firms, municipalities, developers, and private owners. He has completed an assortment of appraisals covering a diverse range of assets and is part of the Colliers Self-Storage Specialty Group.
As part of the Colliers Self-Storage Specialty Group, he is focused, almost exclusively, on the valuation of self storage use properties, providing appraisals, feasibility studies, and market analysis studies. He has served as both a moderator and speaker at self storage events. Notable assignments include the Life Storage facility in Manhattan, Prime Storage facility in Astoria, Moishe's Self-Storage in Long Island City, and Keepers Self Storage in lower Manhattan.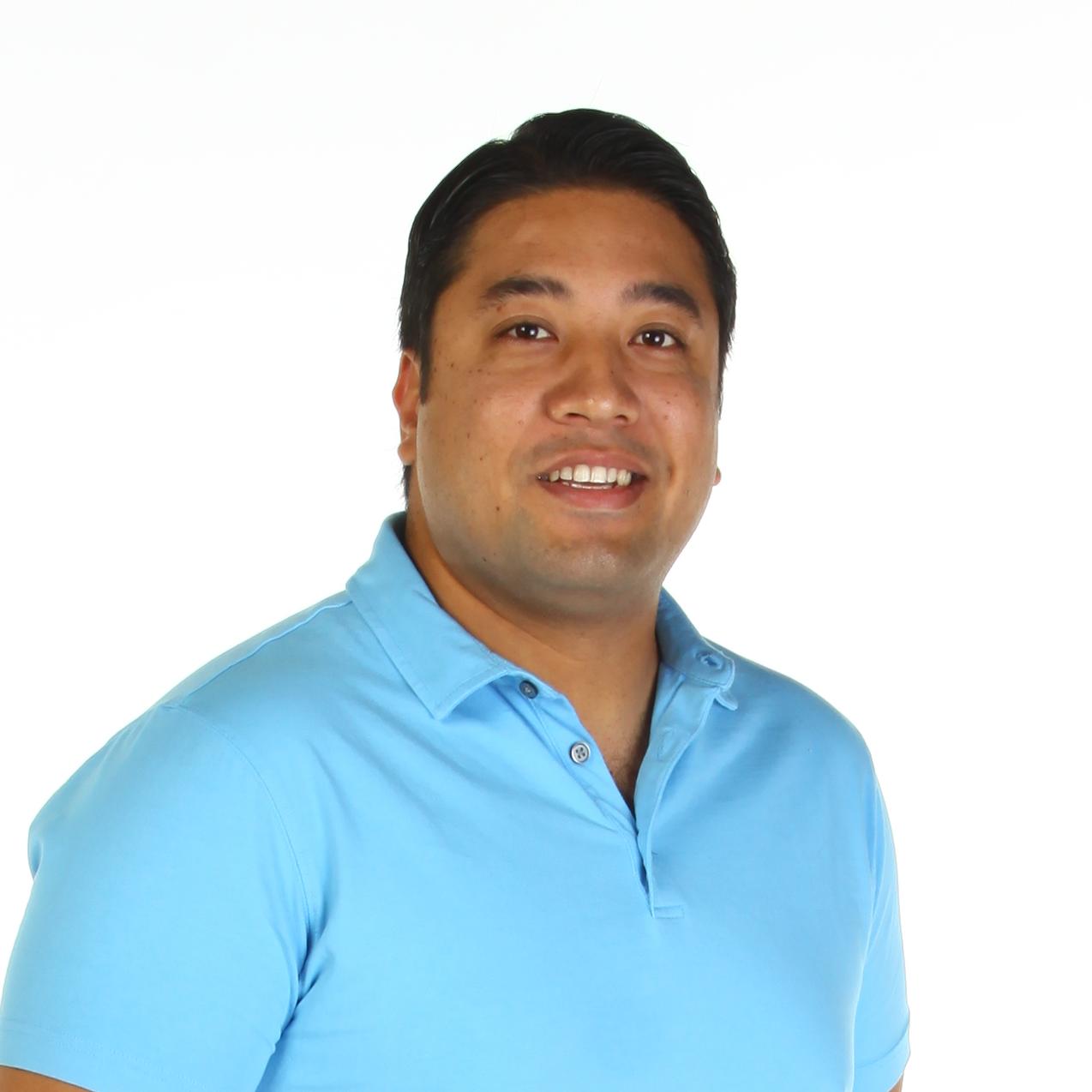 Bishesh Shrestha
Live Oak Bank
Bishesh Shrestha is a senior loan officer with Live Oak Bank. He is a dedicated lender in the self storage space and has been working within the industry since 2016. As a senior loan officer, he is responsible for evaluating, qualifying, and structuring self storage loans. He helps borrowers secure their financing using SBA 7a, SBA 504, USDA, and Conventional loan programs. To date his team has originated over $1 billion of self storage loans. Bishesh works with borrowers across the United States, helping them secure financing for self storage acquisitions, development, startup, expansions, and refinances.
Bishesh was born and raised in Kathmandu, Nepal. He completed grade school at Welham Boys' School in Dehra Dun, India. He attended Miami University in Oxford, OH where he earned a degree in Diplomacy and Foreign Affairs and History. Bishesh later completed his master's degree at Elon University earning an MBA. He currently lives with his wife and 3 children in Wilmington, NC.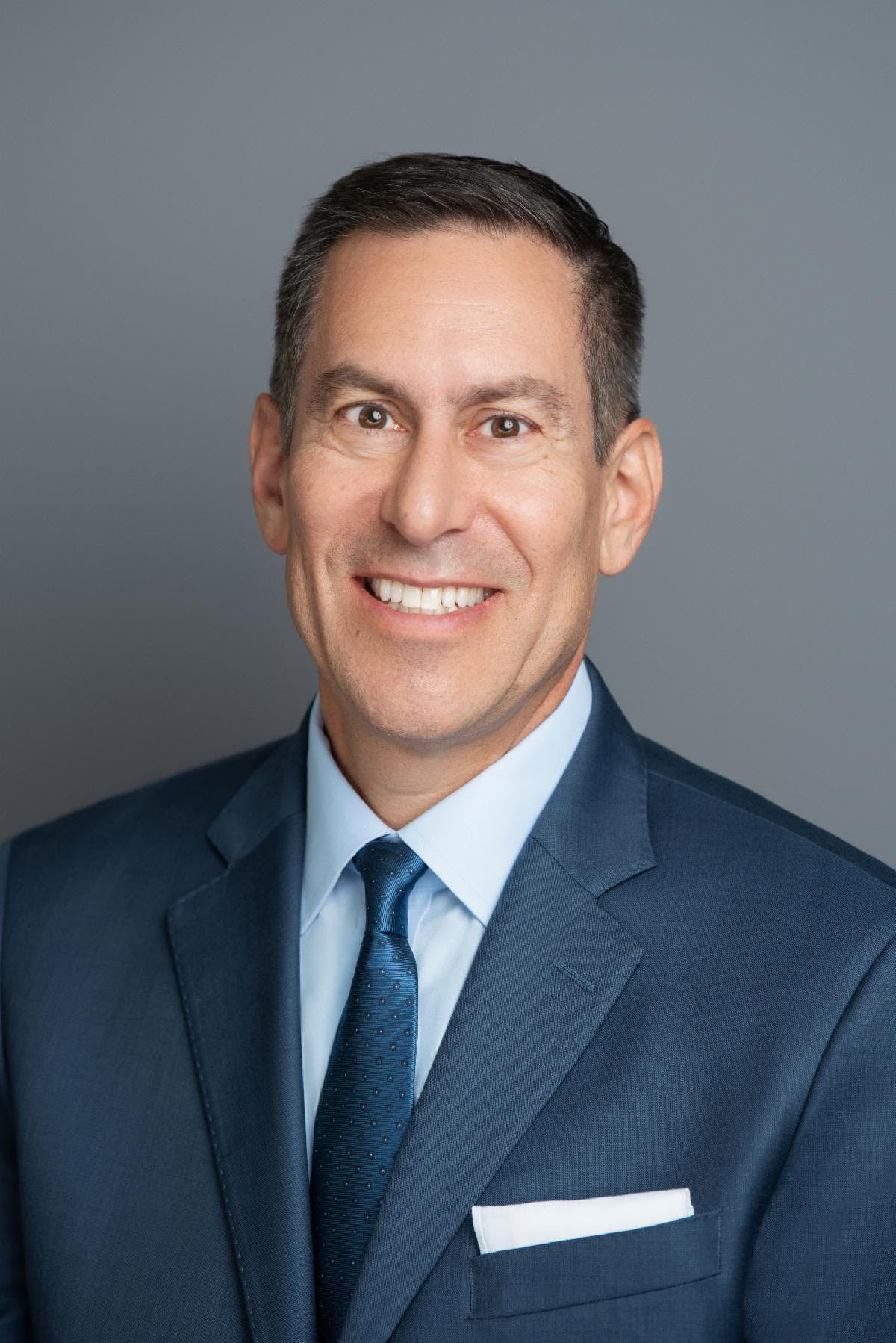 Scott I. Zucker
Weissmann/Zucker
Scott Zucker is a founding partner in the Atlanta law firm of Weissmann/Zucker and has been practicing law since 1987. Scott represents self storage owners and managers throughout the country on legal matters including property development, facility construction, lease preparation, employment policies, and tenant claims defense. He also provides, on a consulting basis, advice to self storage companies in the areas of foreclosure and lien sales, premises liability, and loss control safeguards.
Scott is legal counsel to a number of state self storage associations, a frequent lecturer at national self storage conventions, and is a contributing legal writer for trade magazines such as the Mini-Storage Messenger, Inside Self Storage, and The Globe. Scott is the author of Legal Topics in Self Storage: A Sourcebook for Owners and Managers (First Edition 2000, Second Edition 2018), which is the primary reference guide for self storage owners and managers in the self storage industry. Scott is a partner in the Self Storage Legal Network, a subscription based legal information service for self storage owners and managers and former Deputy General Counsel to the national Self Storage Association.
Exhibitors
Expo Exhibitors
3D Group

Booth #44

3D Group
101 Crawfords Corner Rd., Ste 1121
Holmdel, NJ 07733
732-566-7140
Contact: Joe DeSandolo
jdesandolo@3dcontracting.net

6Storage

Booth #34

6Storage
4888 New Baumgartner Rd., Ste C
St. Louis, MO 63129
314-786-3309
Contact: Michelle Otto
michelle@6storage.com

Access Self Storage

Booth #47

Access Self Storage
208 Gates Rd.
Little Ferry, NJ 07643
201-204-4987
Contact: Chris Feild
cfeild@access-store.com

Asphalt Services, Inc.

Booth #38

Asphalt Services, Inc.
210 New Boston St.
Woburn, MA 01801
781-938-6800
Contact: Ken Sprague
ken@pavewithasi.com

BETCO

Booth #26

BETCO
28 Commerce Blvd.
Statesville, NC 28625
980-434-5003
Contact: Cheryl Potter
cheryl.potter@betcoinc.com

Boardwalk Storage Solutions

Booth #18

Boardwalk Storage Solutions
44 Wood Ave., Ste 7
Mansfield, MA 02048
781-264-6780
Contact: Bob Pouliot
bob@boardwalkstoragesolutionsllc.com

Capstan Tax Strategies

Booth #49

Capstan Tax Strategies
101 West Ave., Ste 301
Jenkintown, PA 19046
Contact: Bruce Johnson
bjohnson@capstantax.com

CubeSmart

Booth #16

CubeSmart
5 Old Lancaster Rd.
Malvern, PA 19355
800-663-5330
Contact: Guy Middlebrooks
grpManagementWebLeads@cubesmart.com

DBCI

Booth #13

DBCI
4645 Timber Ridge Dr., Ste 250
Douglasville, GA 30135
470-653-2800
Contact: Geena Lawrence
marketing@dbci.com

Duro-Last Roofing

Booth #33

Duro-Last Roofing
84 Westover Rd.
Ludlow, MA 01056
413-631-0050
Contact: Roger Bertolini
rbertoli@duro-last.com

Elite Fire & Security

Booth #23

Elite Fire & Security
571 Elm St., Ste D
Bridgewater, MA 02346
844-354-8344
Contact: John Medeiros
office@elitefiresec.com

Ezzi Signs

Booth #53

Ezzi Signs
16611 W Little York Rd.
Houston, TX 77084
214-856-8633
Contact: Shakir Hussain
shak@ezzisigns.com

Flexospan Steel Buildings

Booth #48

Flexospan Steel Buildings
253 Railroad St.
Sandy Lake, PA 16145
724-376-7221
Contact: Rob Allen
rob@flexospan.com

Forge Building Company

Booth #56

Forge Building Company
2785 N Bogus Basin Rd.
Boise, ID 83702
208-629-2952
Contact: Brian Shull
bshull@forgebuildings.com

Global Integrated Technologies

Booth #35

Global Integrated Technologies
125 Main St.
Reading, MA 01867
781-996-3184
Contact: Tully Zipkin
tullyz@globalintegratedtech.com

Hillcrest Agency

Booth #28

Hillcrest Agency
28 Main St.
Essex, CT 06426
860-339-5534
Contact: Lauren Shea
lshea@hillcrestagency.com

Janus International

Booth #2

Janus International
135 Janus International Blvd.
Temple, GA 30179
470-653-2800
Contact: Emily Hitchcock
marketing@janusintl.com

Karnak Corporation

Booth #7

Karnak Corporation
330 Central Ave.
Clark, NJ 07066
732-388-0300
Contact: Todd Harris
tharris@karnakcorp.com

Key Solar

Booth #52

Key Solar
50 Depot St.
Uxbridge, MA 01569
401-439-6623
Contact: Kevin Price
kprice@keysolarllc.com

Kidd-Luukko Roofing

Booth #46

Kidd-Luukko Roofing
23 North St.
Worcester, MA 01605
508-799-9500
Contact: Robert Luukko
rluukko@kidd-luukko.com

Kiwi II Construction

Booth #24

Kiwi II Construction
28177 Keller Rd.
Murrieta, CA 92563
951-301-8975
Contact: Wayne Woolsey
wayne@kiwiconstruction.com

Kure It Cancer Research

Registration Hall

Kure It Cancer Research
1300 Quail St., Ste 104
Newport Beach, CA 92660
949-395-5139
Contact: Brooke Adams Siecke
brooke@kureit.org

Life Storage Solutions

Booth #54

Life Storage Solutions
6467 Main St.
Williamsville, NY 14221
716-817-1023
Contact: Chuck Dodge
cdodge@lifestorage.com

Live Oak Bank

Booth #21

Live Oak Bank
1741 Tiburon Dr.
Wilmington, NC 28403
910-638-8419
Contact: Bishesh Shrestha
bishesh.shrestha@liveoak.bank

MakoRabco

Booth #39

MakoRabco
5650 El Camino Real, Ste 100
Carlsbad, CA 92008
833-625-6463
Contact: Darrell Betley
dbetley@makorabco.com

Marcus & Millichap

Booths #19 & #20

Marcus & Millichap
23975 Park Sorrento, Ste 400
Calabasas, CA 91302
818-212-2250
Contact: Alexis Hummel
alexis.hummel@marcusmillichap.com

Miller Building Systems

Booth #43

Miller Building Systems
1408 Bethlehem Pike
Flourtown, PA 19031
800-323-6464
Contact: Louis Gilmore
louisgilmore@millerbldgs.com

OpenTech Alliance

Booth #36

OpenTech Alliance
2101 W Peoria Ave., Ste 100
Phoenix, AZ 85029
602-749-9370
Contact: Bob Hazlett
bhazlett@opentechalliance.com

On the Move

Booth #17

On the Move
28825 IH 10W
Boerne, TX 78006
800-645-9949
Contact: Mario Riojas
mario@onthemovetrucks.com

Package Steel Systems

Booth #41

Package Steel Systems
15 Harback Rd.
Sutton, MA 01590
508-865-5871
Contact: Bob Fisette
bob@packagesteel.com

PTI Security Systems

Booth #50

PTI Security Systems
9160 E Bahia Dr., Ste 100
Scottsdale, AZ 85260
480-257-2600
Contact: Chris Cordtz
ccordtz@ptisecurity.com

Public Storage

Booth #29

Public Storage
2200 K Ave.
Plano, TX 75074
972-379-9729
Contact: Guillermo Estrada
gestrada@publicstorage.com

Rapid Building Solutions

Booth #15

Rapid Building Solutions
350 E Crown Point Rd., Ste 1080
Winter Garden, FL 34787
407-347-9614
Contact: Eleanor DiDio
eleanor@rapidbuildings.com

Rayz Lighting

Booth #37

Rayz Lighting
21 E 24th St.
Paterson, NJ 07514
Contact: Kalpesh Barbaria
admin@rayzlighting.com

Ryan Specialty Group

Booth #57

Ryan Specialty Group
10150 York Rd., 5th Floor
Hunt Valley, MD 21030
410-828-5810
Contact: Scott Leshner
scott.leshner@ryansg.com

Safestor Tenant Insurance

Booth #4

Safestor Tenant Insurance
2721 N Central Ave.
Phoenix, AZ 85004
866-303-3990
Contact: Beverly Liu
safestor@ponderosainsurance.com

Self Storage Maintenance

Booth #55

Self Storage Maintenance
111 S Village Rd.
Westmoreland, NH 03467
603-852-2408
Contact: Steph Droppa
selfstoragemaintenance@gmail.com

Shanix Technology

Booth #12

Shanix Technology
40 Worthington Rd.
Cranston, RI 02920
401-345-5984
Contact: George Russell
georger@shanix.com

SteelBlue

Booth #30

SteelBlue
6600 Steubenville Pike
One Robinson Plaza, Ste 240
Pittsburgh, PA 15205
412-857-3496
Contact: Steve Thorley
info@steelbluebc.com

Storable

Booth #8

Storable
10900 Research Blvd., Ste 160 C
Austin, TX 78759
888-403-0665
Contact: Ally Ward
ally.ward@storable.com

The Storage Acquisition Group

Booth #27

The Storage Acquisition Group
110 MidAtlantic Place
Yorktown, VA 23693
757-867-8777
Contact: Bill Sitar, Jr.
bsitar@thestorageacquisitiongroup.com

Storage Building Company

Booth #11

Storage Building Company
817 Manatee Ave. W, Ste #300
Bradenton, FL 34205
941-304-2839
Contact: Brad Kerns
bkerns@storagebuildingcompany.com

The Storage Group

Booth #40

The Storage Group
237 S Westmonte Dr.
Altamonte Springs, FL 32714
407-392-2328
Contact: Denise Lucas
dlucas@storagegroupinc.com

Storage Investment Management

Booth #5

Storage Investment Management
40 Lily Brooke Court
East Amherst, NY 14051
716-689-7377
Contact: Charlie Fritts
charlie@simi.org

Storage Shield

Booth #51

Storage Shield
565 S Mason Rd. #529
Katy, TX 77450
717-870-9572
Contact: Damon Emerson
damon@storage-shield.com

Storage Structures

Booth #45

Storage Structures
3807 Carrollton Villa Rica Hwy
Villa Rica, GA 30180
877-456-1602
Contact: Kurt Conlon
kurt@storagestructuresinc.com

Storage Xpress

Booth #31

Storage Xpress
90 W Orange St.
Avon Park, FL 33825
888-659-4459
Contact: Angel Navas
info@storagexps.com

StorageAuctions.com

Booth #32

StorageAuctions.com
10560 Perkins Rd.
Baton Rouge, LA 70810
866-944-8530
Contact: Pete Whittingslow
pete@storageauctions.com

Store Space

Booth #14

Store Space
330 E Crown Point Rd.
Winter Garden, FL 34787
720-346-5763
Contact: Robert Moreno
marketing@storespace.com

SVN Commercial Real Estate Advisors

Booth #3

SVN Commercial Real Estate Advisors
PO Box 193
Lexington, MA 02420
781-696-6241
Contact: Connie Neville
nevillec@svn.com

Trac-Rite Door

Booth #6

Trac-Rite Door
314 Wilburn Rd.
Sun Prairie, WI 53590
608-327-4162
Contact: Tim Schorn
tschorn@tracrite.com

Trachte Building Systems

Booth #9

Trachte Building Systems
314 Wilburn Rd.
Sun Prairie, WI 53590
608-837-7899
Contact: Robyn Ogden
rogden@trachte.com

U-Haul Self-Storage Affiliate Network

Booth #10

U-Haul Self-Storage Affiliate Network
2727 N Central Ave.
Phoenix, AZ 85004
866-693-6683
Contact: Carly Castillo
carly_castillo@uhaul.com

Union Realtime

Booth #58

Union Realtime
405 Lexington Ave.
New York, NY 10174
Contact: Tao Zhou
tao@unionrealtime.com

Universal Storage Group

Booth #22

Universal Storage Group
2700 Cumberland Pkwy, Ste 530
Atlanta, GA 30339
770-801-1888
Contact: Lou Barnholdt
lou@universalstoragegroup.com

White Label Storage

Booth #42

White Label Storage
214 Greene Ave., Unit 2
Brooklyn, NY 11238
443-257-2055
Contact: Peter Smyth
peter@whitelabelstorage.com

World Insurance Associates

Booth #1

World Insurance Associates
29 S Main St. #308
West Hartford, CT 06107
860-955-9944
Contact: Jessica Lamoureux
jessicalamoureux@worldinsurance.com

XPS Solutions

Booth #24

XPS Solutions
2703 Telecom Pkwy #140
Richardson, TX 75082
877-977-8721
Contact: Andy Stavros
astavros@xpsusa.com
Event Sponsors
Expo & Fall Sponsors
Expo Sponsors